The Central Bank of United Arab Emirates UAE is the primary financial regulatory authority in the country. There are 22 registered local banks and 30 foreign banks in the UAE. Larger banks dominate the country's banking industry, with the five biggest banks accounting for over 60% of the sector's assets.
Islamic banking is also a major part of the Banking industry in UAE with eight full-fledged Islamic banks and 23 Islamic windows set up by conventional banks in the UAE, collectively accounting for 19% of the total banking sector assets. UAE issued the Federal Law no (6) of 1985 regarding Islamic banks, financial institutions, and investment companies.
In effect, the banking industry in the United Arab Emirates is divided into four types. Commercial Banks, Industry Banks, Merchant Banks and Islamic Banks.
There are four types of banks in the UAE:
Commercial banks
Industrial banks
Merchant banks
Islamic banks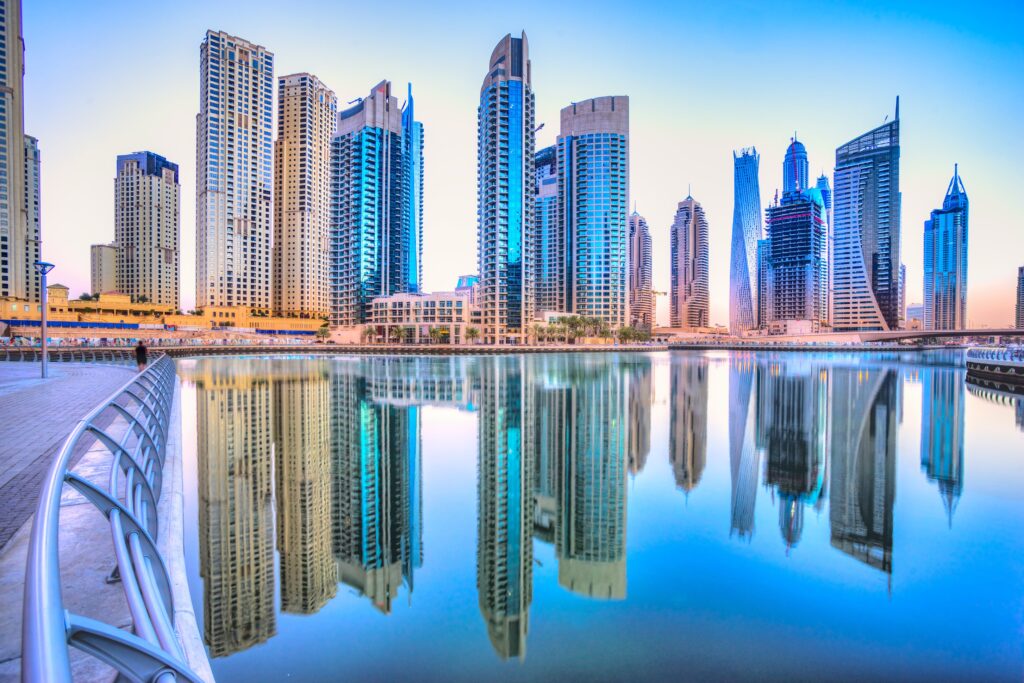 National Banks in UAE
The following is the list of all National banks in the United Arab Emirates. There are 21 national banks with 550 branches spread across the Emirates. The majority of the branches are however situated in Abu Dhabi and Dubai which serve as the headquarters of almost all of them.
First Abu Dhabi Bank P.J.S.C
Emirates NBD Bank P.J.S.C
Abu Dhabi Commercial Bank P.J.S.C
Arab Bank for Inv.& Foreign Trade
Commercial Bank of Dubai P.J.S.C
Emirates Islamic Bank P.J.S.C.
National Bank of R.A.K P.J.S.C
Commercial Bank International PLC
Wholesale Banks in UAE
Aside the National banks in UAE, there are also 10 wholesale banks.
Industrial & Commercial Bank of China
Agricultural Bank of China Ltd
List of Foreign Banks in United Arab Emirates UAE
27 Foreign banks are also operating in the United Arab Emirates. The central bank of UAE however restricted the number of branches a foreign bank would be able to operate to just 8 branches due to the rapid increase of banks within the UAE financial market.
National Bank of Oman S.A.O.G.
Credit Agricole – Corporate and Investment Bank
Arab African International Bank